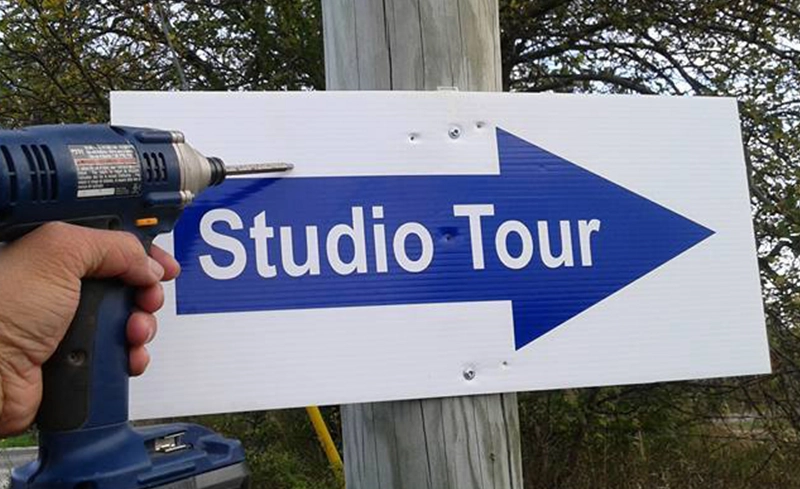 Event
Exhibition
Self-guided Tour
by Diana Tuszynski
To the art aficionados and those that appreciate local artisan fine art and craft, the FASM Studio Tour is back! October 1st and 2nd from 10:00 am to 5:00 pm, drive through urban Milton into the picturesque countryside enjoying the fall colours. You will travel north of the city stopping in studios in Halton Hills through Eden Mills, then visiting studios in Campbellville and west to our neighbour studios in Kilbride and Carlisle. In this unique opportunity you will meet local artists and see original paintings in various mediums, fine jewellery, glass art, fabric art, pottery, photography, woodworking and even meet a luthier (guitar maker).
Start by exploring urban Milton and our Heritage area with homes as old as 1883. Then make your way up the Escarpment and meander the country roads to discover studio gems. Finally, end your day discovering the charming and gently rolling countryside west of Urban Milton.
The tour is self-guided so you determine the order of the Studios you visit. An option is to do the tour in reverse and end up in urban Milton where you can enjoy an evening meal at one of our many amazing restaurants.
With over 41 artists across 19 locations carefully mapped out for you, you are in for a treat. Have FUN! Click the map image below to download a printable PDF.